About cartheur
Cartheur was founded around the principle of creating a wide range of wireless energy delivery solutions, based upon the work of our CTO. Our technology is unique in the world where others try to imitate it peacemeal.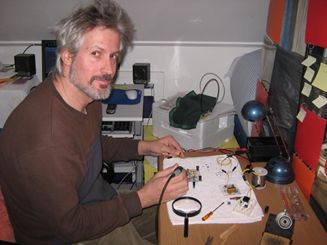 Want to know more about Dr. Tucker's academic credentials? Have a look at his Google Scholar profile. Here is the academic geneology for his Ph.D. Walk through the past advisors beginning with Kevin Warwick and you'll see:
Feel free to contact us at: Cartheur Support.